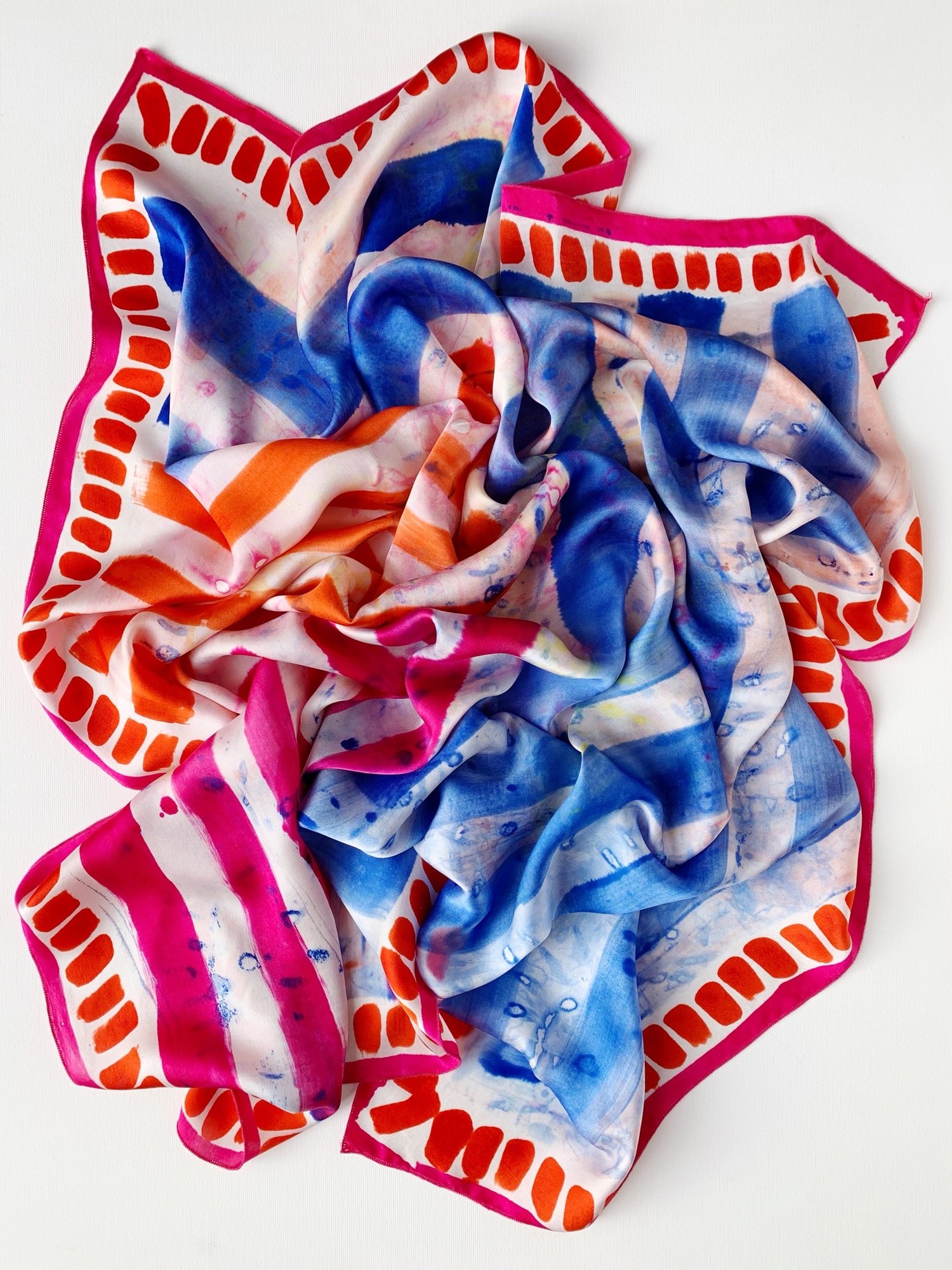 Silk Satin Scarf - Gentle Stripes and Dots
90x90 cm.
This is a one-of-a-kind silk scarf.
The delicate silk is painted and screen printed intuitively by hand by Sofie Skovlund Poulsen in Copenhagen, Denmark.
This scarf has the softest touch and it's ready to spark some colour in your wardrobe!
Sofie's intention with all her colour work is for you to seek joy today and brighten up the world and the people around you.
Colours do that! Try it!
Material: 100% Silk Satin
Please understand that this is an entirely hand made item and therefore irregularities will occur. This is valued highly and is part of the expression.
Colours are not easily presented in a photo correctly. The colours may vary slightly from what you experience here on the website.
Take good care of your silk scarf and air it when possible. If you need to wash it, do it gently by hand in cold water with detergent for wool and delicate fabrics. Tip: Iron your scarf on low temperature when almost dry.